It takes a lot of people to run this event and provide you with all the amenities you like to have. Sometimes we forget to thank them for all their hard work. Here's a list of people and faces (at least for the ones of whom we have pictures).
USBC Directors in Charge:
Chris Patrias & Sol Weinstein
USWBC Director in Charge:
Charlie MacCracken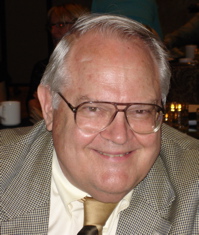 Our wonderful DICs keep the tournament running and deal with all of the miscellaneous problems that arise. They always give us at least 1000% and we couldn't manage without them.
Operations manager:
Jeff Johnston
| | |
| --- | --- |
| | If you can see your cards because of the extra lights and the screens work right and you have duplicated boards ready to play, Jeff's responsible. Plus so many other things that it's impossible to list them. |
Tournament Chair:
Tom Sucher
| | |
| --- | --- |
| | Tom has worked with the hotel to make sure our playing conditions are excellent and room reservations are handled properly. He's also responsible for all our wonderful local volunteers. |
Hospitality:
Barbara Nudelman, with help from
Joan Gerard & Rena Hetzer
Daily Bulletin Editor:
Suzi Subeck
Thanks to Suzi the Daily Bulletin will be both informative and entertaining. You can download the Daily Bulletins by going to the "Daily Bulletin" page.
Website Developer and Scoring Program Author:
Kitty Cooper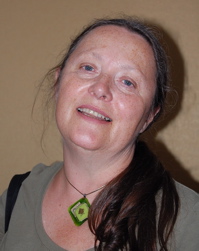 Tournament Photographer:
Peggy Kaplan
Maybe we'll manage to get a picture of Peggy while she's busy taking pictures of everyone else!
Vugraph Coordinator: Jan Martel
Vugraph Supervisor: Dan Wolkowitz
You'll also see both of us acting as Vugraph Operators when we're needed
Vugraph Operators (pictures coming):
Jan Churchwell
Adrienne Cohen
Karen Dale Kent
Evie Dawson
Darina Demirev
Jim Dressler
Ross Driedger
Sue Erickson
Dave Feldman
Mark Frueh
Chris Gardner
Dan Goldfein
David Joyce
Jim Kehoe
Richard Marston
Bette Matthews
Jo Morse
Terry Rieck
Rao Sambasiva
Helen Schiewe
Carl Sharp
Randy Shipley
Joe Stokes
Tom Sucher
Wesley Suzuki