The remaining 3 USA1 teams for the 2020 WYBTC were decided at the 2019 Michael Seamon United States Bridge Championships today.
In the Under 16 Division, who will contest for the Koç University Cup this summer, Cedrone (Pasternak, Haas-Pahk, Gong-Xiao) defeated Ge (B, Ge-Schireson, K, Ge-Chen, Zhang-Xie) by 1.83 IMPs - the U16 teams carried over 51% of their SemiFinal score to the Final).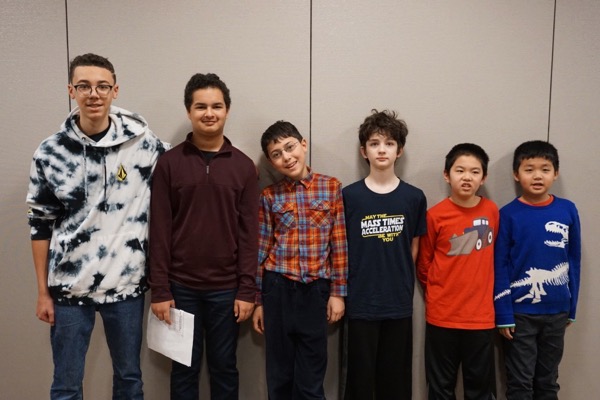 Marley Cedrone, Zacharia Pasternak, Sam Pahk, Michael Haas, Eric Xiao, Arthur Gong. Photo by Min Bai
In the Under 21 Division, playing for the Damiani Cup, Kolesnik (F. Kolesnik-Xu, Luba-Youngquist) defeated Xiao (B. Xiao-Jeng, Hu-Zhou, Duffie-Wan) by 15 IMPs (the teams were tied at the end of 3 quarters of play).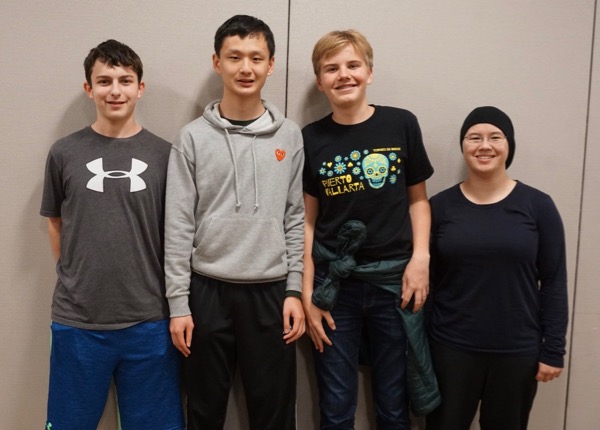 Harrison Luba, Michael Xu, Finn Kolesnik, Sarah Youngquist, photo by Min Bai
In the Women Under 26 Division, the Lin team (Lin-E. Kolesnik, Chang-Zhang) earned the right to compete for the Rona Cup by defeating Hsieh (Hsieh-Cai, Fashingbauer-Miller).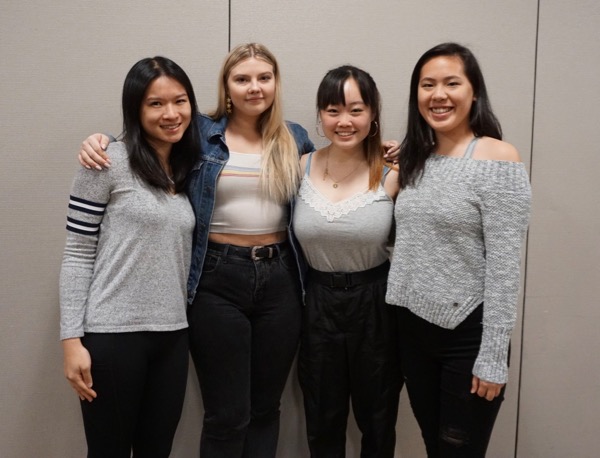 Amber Lin, Emma Kolesnik, Lucy Zhang, Sophia Chang. Photo by Min Bai
The Kolesnik & Lin teams will be required to add a pair so that the teams going to Salsomaggiore have 6 players.