A large contingent of US juniors participated in the 7th World Youth Transnational Championships, which was held Aug 7-14 in Salsomaggiore, Italy, taking home many medals and awards. We congratulate all of them:
U26 teams, "USA U26" Bo Han Zhu (CAN*), Zach Grossack, Finn Kolesnik, Harrison Anders Luba, Kevin Rosenberg, Michael Xu (USA) won gold.
Here they are on the Victory Stand in Italy, from the Tournament Bulletin: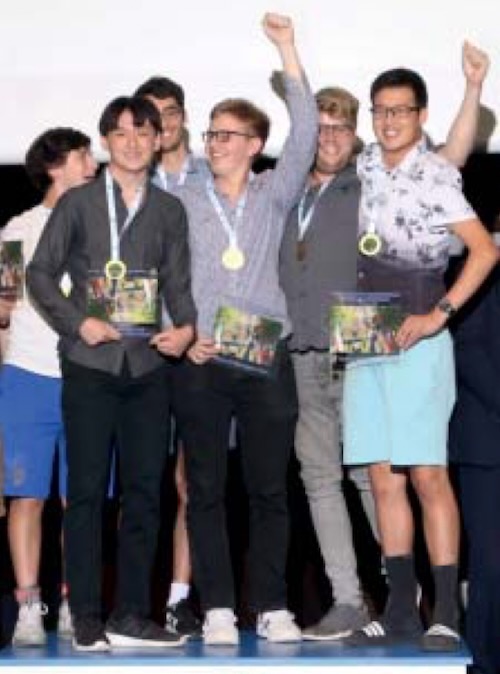 Harrison Luba, Michael Xu, Kevin Rosenberg, Finn Kolesnik, Zach Grossack, Bo Han "Bruce" Zhu
In U26 pairs, Sibrand van Oosten (NED) - Jacob Freeman (CAN*) won gold.
In U21 pairs, Finn Kolesnik and Michael Xu won gold.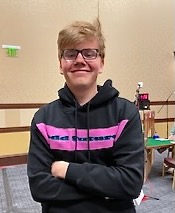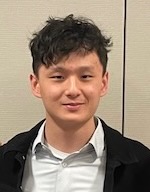 Finn Kolesnik Michael Xu
In the U31/U26/U21 individual, Finn Kolesnik was 2nd overall and Kevin Rosenberg was 4th overall and 1st in U26.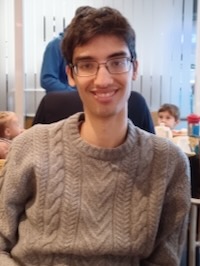 In the U16 teams, "USS Unsinkable" Andrew Chen, Charlie Chen, Kayden Ge, Eric & Jeff Xiao, Brian Zhang (USA) won silver.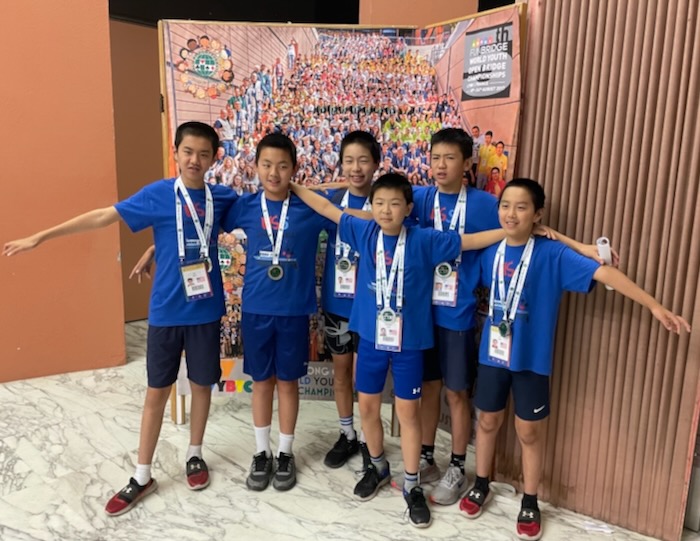 In the USA U16 individual Brian Zhang won gold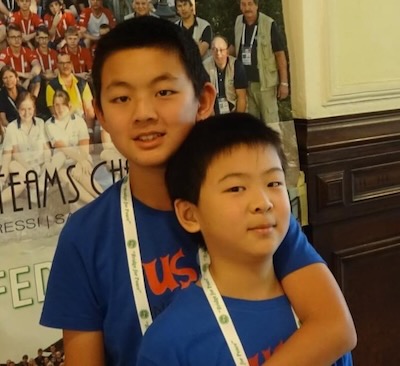 Brian Zhang with teammate Andrew Chen
Finn Kolesnik was the only triple medalist at the championship.
Finally, Olivia Schireson won a Joan Gerard Youth Award, the first US winner since Adam Kaplan in 2013. The Joan Gerard Youth Award rewards "aptitude, fair play, good sportsmanship and a friendly international spirit, rejecting any discrimination."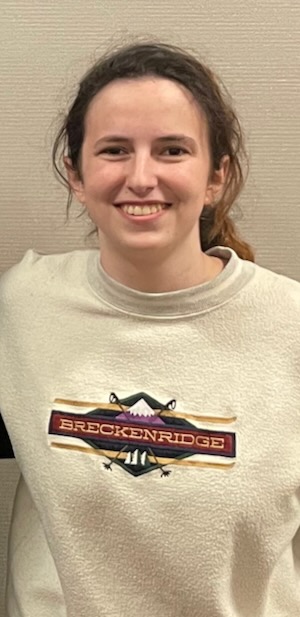 *Bo Han (Bruce) and Jacob represented Canada in Salsomaggiore, but played in the 2023 Michael Seamon Junior USBC and earned spots on US teams for the 2023 World Junior teams championship, so we honor them along with the players who were playing for the US in Salsomaggiore.