USBF Junior teams performed outstandingly in Veldhoven this week. Three teams will be bringing home medals and we've heard nothing but positive comments about all of the teams. Well done!
USA2 U21 & U16 teams won Silver, USA1 U16 won bronze!
U21 USA2 on the Victory Stand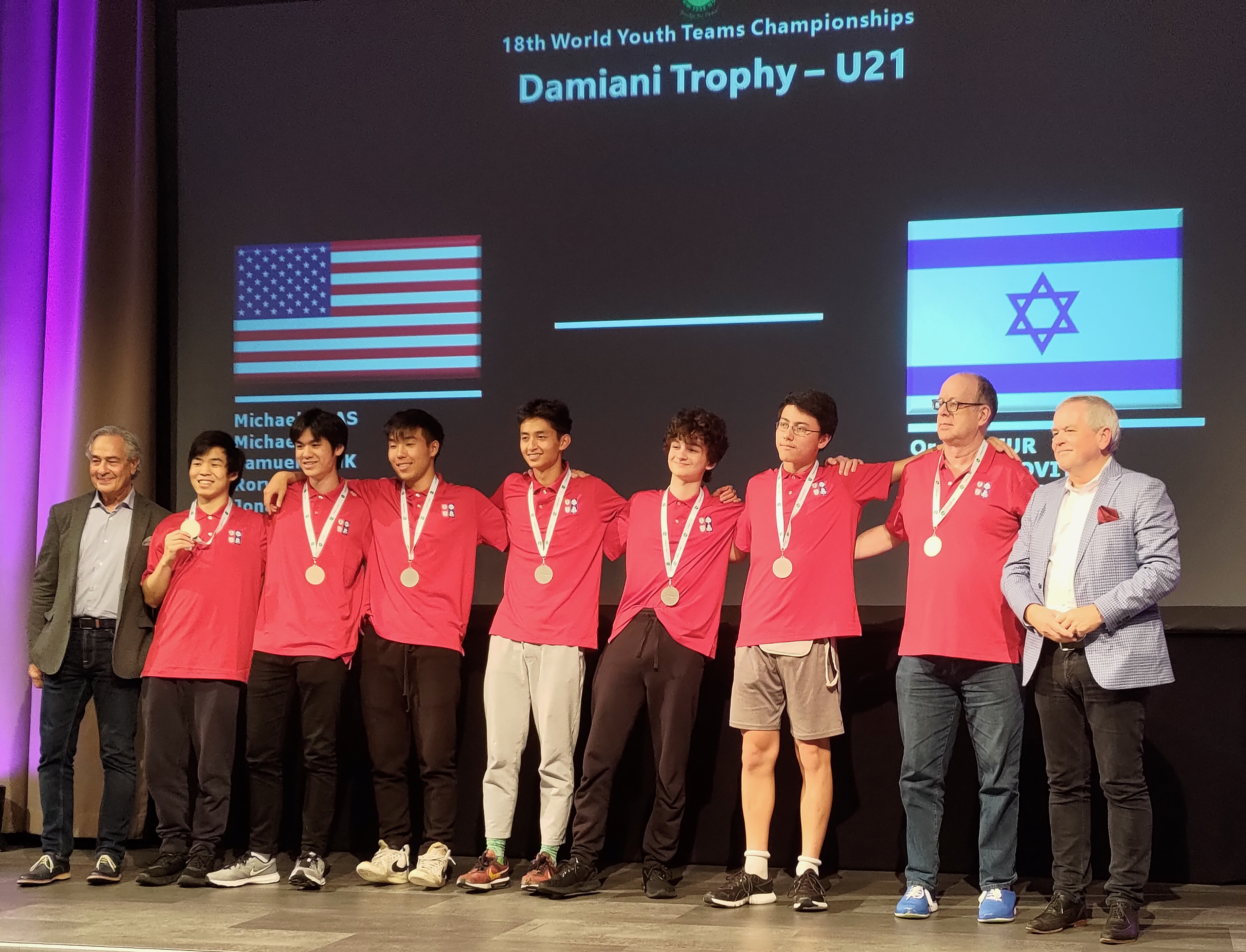 WBF President Jan Kamras, Jonathan Yue, Rory Xiao, Michael Hu, Arthur Zhao, Michael Haas, Sam Pahk, NPC Aaron Silverstein, WBF Vice President Eric Laurent
U16 USA2 - Silver Medalists!
Eric Laurent, Jack Boge, Avery Silverstein, Daniel Balof, Ethan Derman, Jeffrey Yin, Claire Cao, NPC Kent Mignocchi, Jan Kamras
U16 USA1 - Bronze Medalists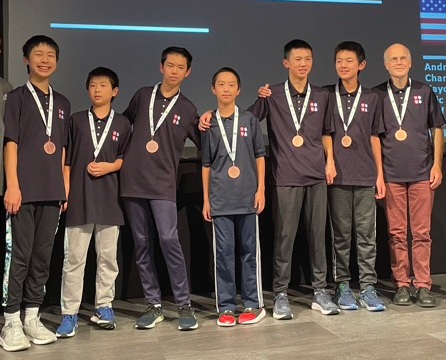 Charlie Chen, Andrew Chen, Eric Xiao, Jeff Xiao, Kayden Ge, Brian Zhang, NPC Will Watson
TRANSNATIONAL MEDALISTS
USBF teams took home gold and silver medals from the final Transnational events held at the 2023 WYBTC. U21 USA1 earned Silver in the BAM A Final; U26 Women USA2, with a "ringer" from Canada replacing a departed player, earned gold in the BAM B Final. Congratulations!
BAM A Final Silver Medalists
Bruce Zhu, Harrison Luba, Nathan Gong, Michael Xu, Arthur Gong, Olivia Schireson, NPC Roger Lee
BAM B Final Gold Medalists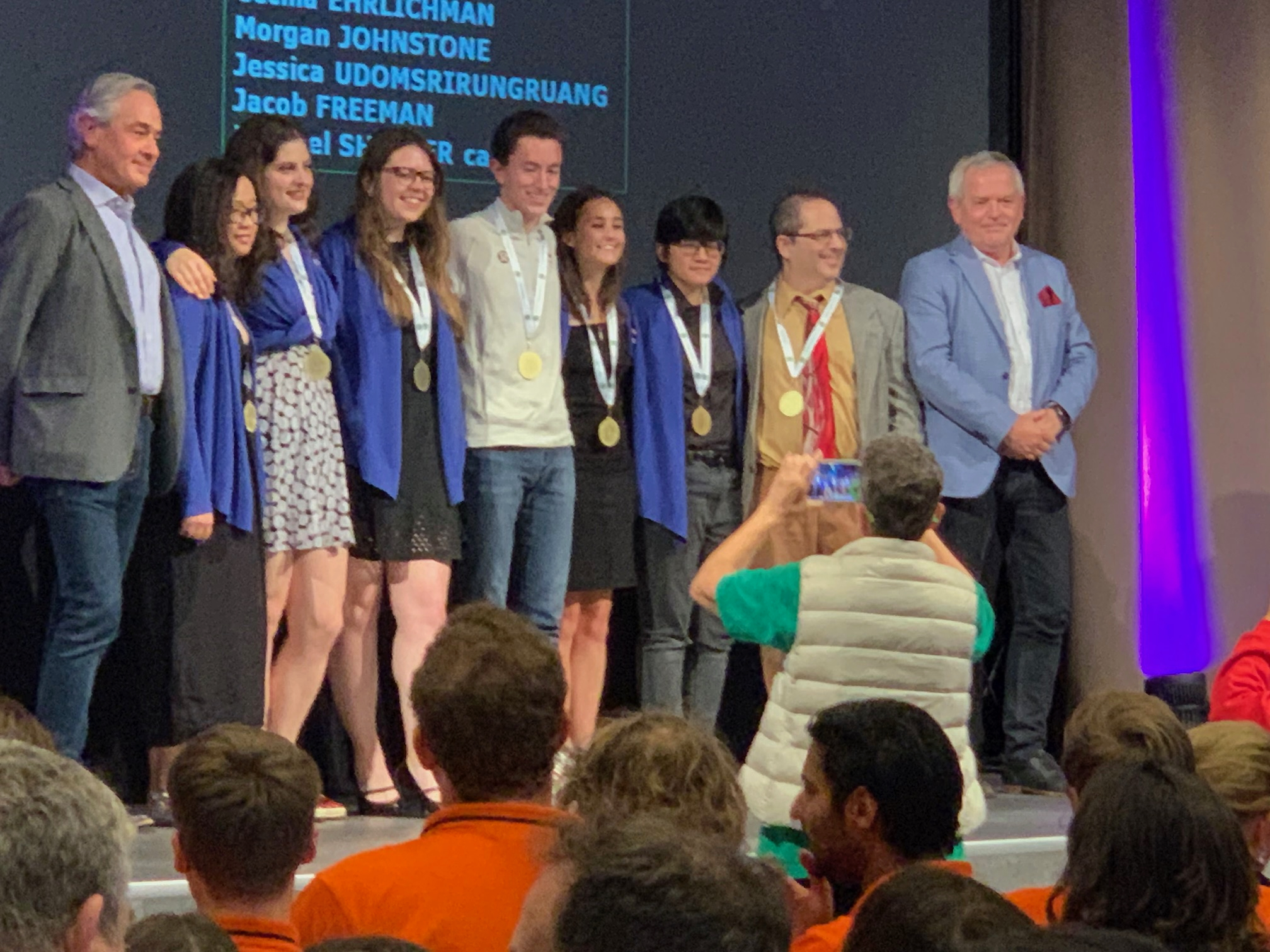 Jan Kamras, Jessica Udomsrirungruang, Cecilia Ehrlichman, Morgan Johnstone, Jacob Freeman, Katie Sullivan, Khan Tran Nguyen, NPC Michael Shuster, Eric Laurent