Congratulations to the USA2 teams in the Bermuda Bowl, D'Orsi Cup & Youth teams, all of whom won gold at the 2017 World Championships!
Bermuda Bowl: Marty Fleisher-Chip Martel, Joe Grue-Brad Moss, Jacek "Pepsi" Pszczola-Michael Rosenberg, Jan Martel NPC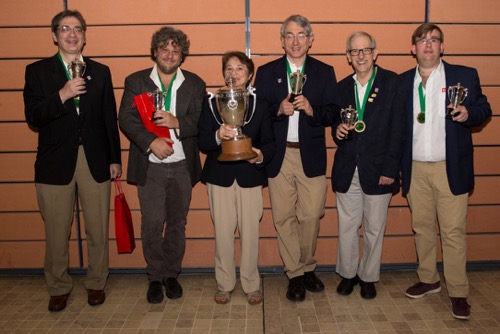 Michael Rosenberg, Brad Moss, Jan Martel, Marty Fleisher, Chip Martel & Joe Grue (Jacek Pszczola unavailable for photo). Photo by Francesca Canali.
D'Orsi Cup: Jeff Wolfson-Neil Silverman, Michael Becker-Allan Graves, David Berkowitz-Alan Sontag, Steve Garner NPC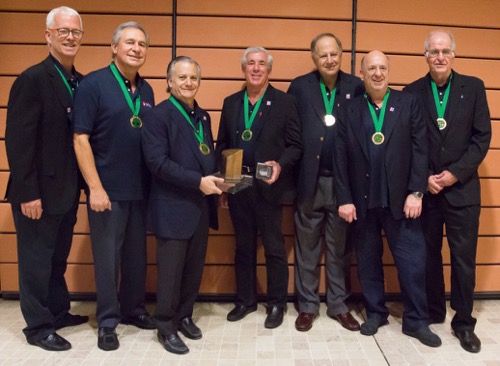 Steve Garner, Mike Becker, Jeff Wolfson, Neil Silverman, David Berkowitz, Alan Sontag, Allan Graves. Photo by Francesca Canali.
Youth: Adam Grossack-Zack Grossack, Adam Kaplan-Christian Jolly, Kevin Rosenberg-Anam Tebha.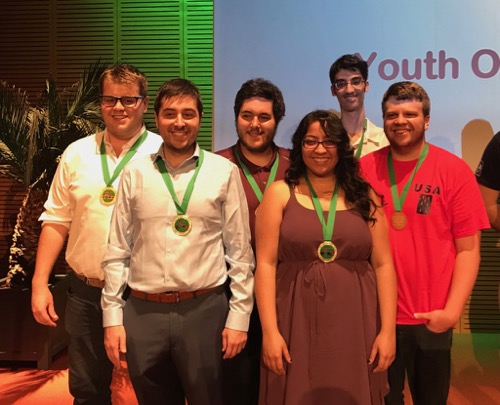 Zack Grossack, Adam Grossack, Adam Kaplan, Anam Tebha, Kevin Rosenberg, Christian Jolly.