CONGRATULATIONS TO PATINO USA2 AND DAMIANI USA1 TEAMS
Congratulations to the Herman team, who won the Under 26 USA2 Final in convincing fashion, 197-117, and to the Soukup team, whose final margin of over 100 IMPs was even more impressive. Good luck to both teams in Italy next year!
The Soukup team will add a pair and represent the USBF in the Damiani Cup competition (players under 21)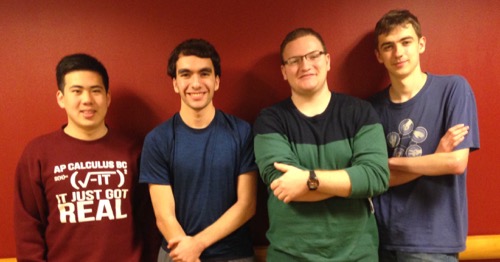 Nolan Chang, Hakan Berk, Isaac Stephani & David Soukup
The Herman team will be USA2 for the Patiño Cup competition (players under 26)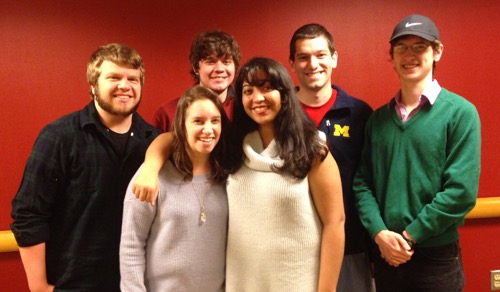 Front: Julie Arbit & Anam Tebha; Back: Christian Jolly, Greg Herman, Jordan Kaye & Oren Kriegel
Good Luck To All of our Junior Teams!!
Details
CONGRATULATIONS TO USA1 PATINO & RONA TEAMS
Kaplan will be USA1 for the Patiño Cup and Thapa will be USA for the Rona Cup in Salsomaggiore, Italy next August. Congratulations to both teams and good luck in Italy.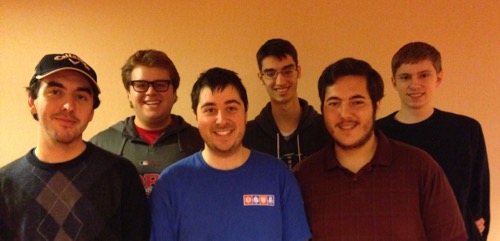 The Kaplan Team: Front Row: Zach Brescoll, Adam Grossack & Adam Kaplan; Back Row: Zach Grossack, Kevin Rosenberg & Ben Kristensen will be USA1 for the 2015 Patiño Cup (Under 26).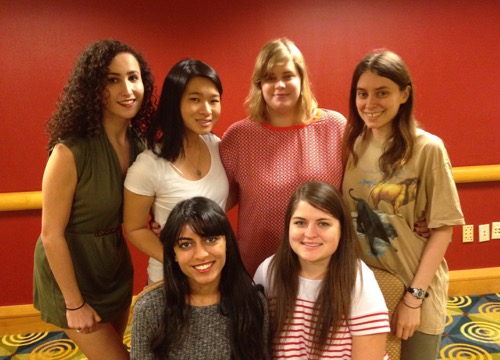 THAPA TEAM: Front row: Isha Thapa, Asya Ladyzhensky, Back row Allison Hunt, Amber Lin, Kathleen Loeb & Becca Wernis, will be the USA team for the 2015 Rona Cup (Young Women under 26).
Details
U21 Round Robin Scores for Match 2 of 2nd Day
In the second match on Monday, the Das and Soukup teams sat in the same directions at both tables, so they effectively did not play the match. Their score from the first half of the match (played on Sunday) has been scored using the 8 board Victory Point scale, and each team was penalized 5 VPs for sitting in the wrong direction. The 5 VP penalty has been subtracted from the score assigned to these two teams for their match against each other, so effectively there were 10 total VPs assigned for that match.
Details
2015 - Gold, Silver, and Bronze for US teams in Chennai
Congratulations to the Gold medalists in the D'Orsi Trophy, Silver medalists in the Venice Cup, and Bronze medalists in the Bermuda Bowl. Pictures from the Victory stand of the USA medalists: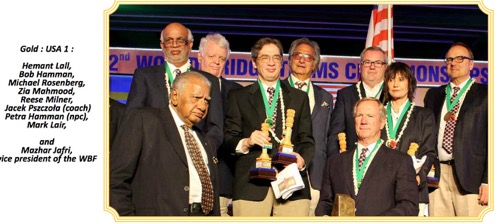 Congratulatios also to the other three USA teams in Chennai. In the D'Orsi Trophy for Seniors, USA2 finished fourth. In the Bermuda Bowl and Venice Cup, USA1 finished tied for 5th through 8th. Well done all!
Details