US TEAMS 4TH & 7TH IN UNIVERSITY GAMES IN TAIWAN
Two US teams competed in the 5th World University Bridge Championship, which took place in Taiwan from August 3-9, 2010. The 14 participants played a complete Round Robin of 16 board matches.
Poland won gold, finishing 38 VPs ahead of 2nd place France, Israel, in third, was 6 VPs behind Iand USA A trailed Israel by only 4 VPs. USA B finished 7th. Congratulations to all of the players!
For complete scores, click here.
The US teams are:
USA A

Jeremy Fournier
Roger Lee
Kevin Dwyer
Owen Lien
Victor Chubukov
Howard Liu
NPC Mike Cappelletti, Jr.

USA B

Alex Hudson
John Marriott III
Cam Shunta
Mitch Towner
Details
2009 WORLD CHAMPIONSHIPS BRAZIL
Nickell wins Bermuda Bowl Gold;
USA1 wins Silver in Venice Cup
In the Bermuda Bowl, USA2 (Nick Nickell, Ralph Katz, Bob Hamman, Zia Mahmood, Jeff Meckstroth and Eric Rodwell, NPC Donna Compton) finished 4th in the Round Robin and defeated Netherlands in the Quarterfinal and China in the Semi-final, before once again defeating Italy in the finals. It was the first Bermuda Bowl win for Zia Mahmood and Ralph Katz. The rest of the players were winning their fourth Bermuda Bowl together.
In the Venice Cup, USA1 (Lynn Baker, Karen McCallum, Lynn Deas, Beth Palmer, Irina Levitina & Kerri Sanborn, NPC Sam Dinkin) finished 3rd in the Round Robin and defeated Spain in the Quarterfinal and USA2 in the Semifinal before losing to China in the Final.
USA teams also finished fourth in the Venice Cup and Senior Bowl.
For results in the three events, go to the WBF Results page and click on the segment you want. To see running scores during a segment, click on the event name under "Running Scores" at the top of the page. All of the matches will be shown on BBO Vugraph. To watch in a browser window, go to the online BBO website where you can log in with your BBO username or click on "Look Around our Site" to watch without logging in. You can also go to the "BBO TV" website to watch Vugraph without logging in. Or use your usual Windows BBO program and go to the Vugraph Theatre to watch.
Details
A SAD GOODBYE
USBF member Richard Freeman died late in the night of June 29th. We will all miss him. He won too many world and national titles to list, including 3 Bermuda Bowls. Most recently, he was on the Nickell team that won the USA2 bracket of the United States Bridge Championships in White Plains, New York, although he was unable to play the final match because of the pancreatitis that eventually led to his death. Thanks to Peg Kaplan, here's a picture of Dick relaxing during one of the earlier matches in the USBC. Dick's family has asked that any contributions in his memory be given to Center for the Visually Impaired (a charitable organization where Dick's daughter, Nell Robinson, works)
739 West Peachtree Street NW, Atlanta, GA 30308 404 875-9011 Attn: Jane Culpepper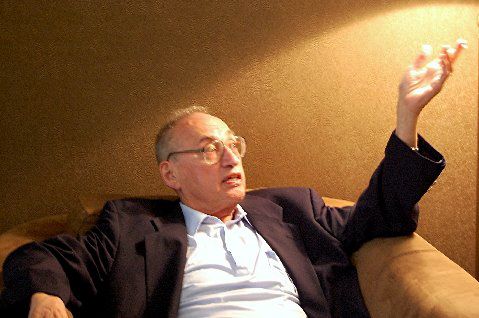 Details