RUSS EKEBLAD - 1946-2018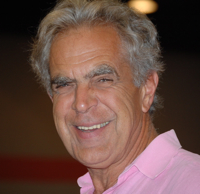 Russ Ekeblad represented the United States in 2 Bermuda Bowls - 1993 in Chile, where his team finished 5-8 and 2005 in Estoril, where his team earned the bronze medal and in one Senior Bowl - 2008 in Beijing, where his team earned the silver medal. Russ finished 3rd in the Rosenblum in 1990 and won the IMP Pairs in 1998.
Russ has played in too many USBCs and Senior USBCs to count and his originality and smile will be sadly missed next year.
2019 REISINGER FINAL SCORES AFTER 2 ROUNDS
Click here for scores after second round of the afternoon session
Event Scores will be posted to ACBL Live as soon as they are final.
Nominating Committee Slate Elected
The time for petition candidates in the 2018 election of USBF Board members has passed, and there have been no petition nominations. Therefore, the nominating committee slate has been elected without the need for voting. Welcome to new Board members Kate Aker & Mark Aquino and second-term Board member Beth Palmer!