Congratulations to USA Junior Team at World Bridge Series
The team of Arjun Dhir, Brendan Harper, Jeffrey Schwartz, and Matt Weingarten are playing in the Junior Triathlon at the World Bridge Series in Orlando, and won the Swiss Teams, the first event in the Triathlon. Well done, and good luck in the BAM (they don't have time to stay for the Individual, which is the third event in the Triathlon).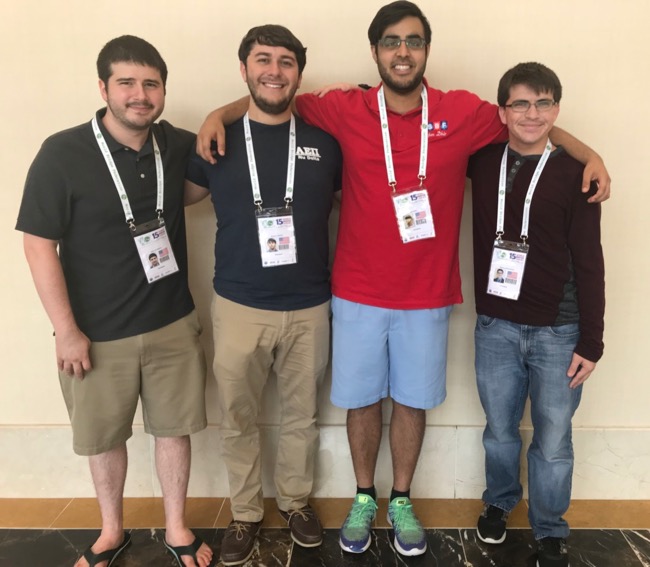 Jeffrey Schwartz, Brandon Harper, Arjun Dhir, Matt Weingarten
USA U16 Win Bronze in 2018 World Youth Bridge Team Championships
USA Under 16 [aka Kids] wins the Bronze Medal at the 17th World Youth Bridge Team Championships in Wujiang, China
Congratulations to Michael Hu, Harrison Anders Luba, Rory Xiao, Michael Xu, Jonathan Yue and Arthur Zhou, with Jim Munday the npc
more details about this and other USA Teams available at http://db.worldbridge.org/repository/tourn/suzhou.18/microsite/Bulletins.htm
USA U16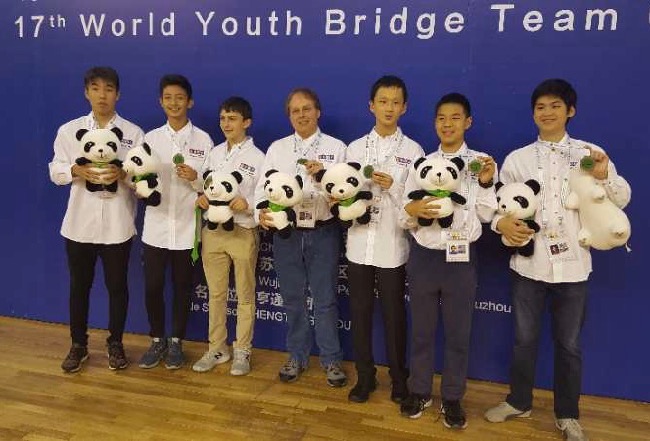 Michael Hu -Arthur Zhou - Harrison Luba - NPC Jim Munday - Michael Xu - Jonathan Yue - Rory Xiao, photo by Yanling Wang
NICKELL is USA1 for 2019 Bermuda Bowl
In an extremely exciting final, the Nick Nickell team defeated the Hemant Lall team by 11 IMPs on the final board of the match. Nickell will be USA1 for the 2019 Bermuda Bowl. Good luck to them in Sanya, and to all the "also rans" there's next year's USBC, which will select USA2 for 2019.
Nickell Team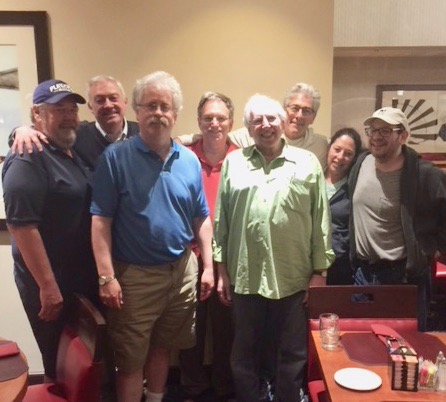 Jeff Meckstroth, Nick Nickell, Eric Rodwell, Ralph Katz, "Koach" Eric Kokish,
Bobby Levin, NPC Jill Levin, Steve Weinstein
Lall Team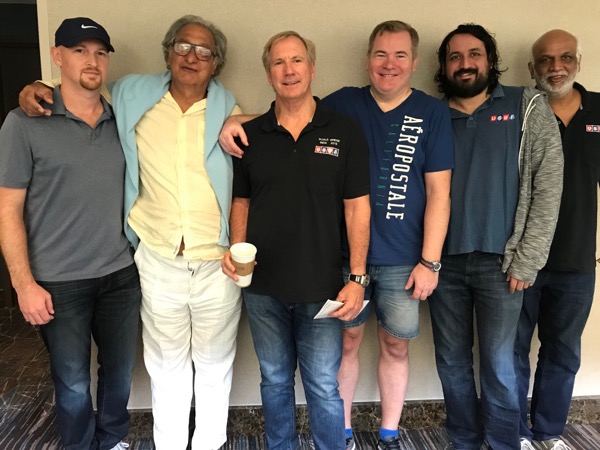 Kevin Bathurst, Zia Mahmood, Reese Milner, Jacek "Pepsi" Pszczola, Justin Lall, Hemant Lall